Italian Verdicchio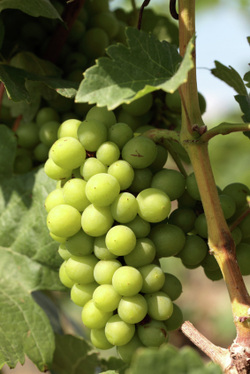 Wine Description
Often drank young as it is fresh, and suitable for a "by the glass sipper", it also has great aging potential due to its higher acidity and strong structure.

Notes of citrus and almonds can be found in the bouquet which make it a desirable bottle to have in the cellar.
Juice Description
With a peach aroma and herbal notes this juice shares the color of its grape with a little yellow/green tint to it. Depending on the fermentation technique employed by its winemaker, this juice can produce a slow aging oxygen rich wine that has the legs to last in the cellar. I
t can also be produced into a fast fermenting, light colored wine with quick consumption in mind.
Grape Description
Commonly grown in Eastern Italy, this white grape is known for its higher acidity and earthy notes.

The grape has a distinctive yellow/green colour.
---